"... in this world nothing can be said to be certain, except death and taxes."
-Benjamin Franklin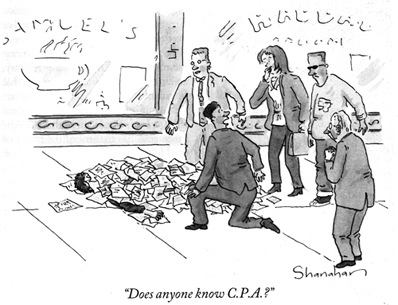 So true. And unfortunately, taxes are about the last thing artists are thinking about while trying to cobble together a living.
Fortunately, there are resources out there to help you. Last week, Fresh Arts hosted a workshop on tax preparation for individual artists. While the subject sounds about as pleasant as a trip to the dentist, we nevertheless felt it might be useful to share some info and resources from that workshop with you.
One of the first issues you must consider when tackling your taxes is whether you qualify to call yourself a professional artist. (I know, QUESTION-OF-A-LIFETIME!) But we're talking about a professional artist as far as the IRS is concerned. There are some basic rules about turning a profit from your artistic endeavors 3 out of 5 years, as well as whether you are running your artistic practice as a business. I won't get into the nitty gritty of these rules here, but to summarize, the folks at the IRS apparently feel like you need to be making money off your art in order to deduct the related expenses. For more details about this distinction, take a look at this nifty resource for artists created by 1.800.Accountants. In that downloadable guide, there is good information about professional vs. hobby distinctions, as well as different types of business entities and allowable deductions for different types of artists.
Another resource you might find useful is this list of Tax Tips for Artists, which was compiled a few years ago by Michele M. Stanton, CPA on behalf of Texas Accounts and Lawyers for the Arts (TALA). (Most useful are the FAQs at the end.)
Speaking of TALA, the organization has moved its home-base to Austin, but it is still providing services in Houston and the rest of the state. (Fresh Arts recently hosted TALA for both a legal clinic and a QuickBooks training.) They frequently have good reference materials on their website, so check in occasionally for updates.
Last, but not least, if you're desperate for some tax help, Neighborhood Centers provides free tax assistance for those who qualify. For details about the program, qualifications, and restrictions, check out this link.
DISCLAIMER: If you believe you will be incurring a loss, taking a home office deduction, or dealing with depreciation, this might not be the right fit for you.
DISCLAIMER #2: We can share these resources with you, but we have to add this part about it not counting as financial advice. It is not intended to be a substitute for obtaining advice from professional advisors.
So, in summary, it's best to speak to a qualified professional, but it's even better to do so after having done your research. Good luck and Godspeed.
xoxo,
Jenni Rebecca
Executive Director (but definitely no tax expert), Fresh Arts
Helpful links: